Dierks Bentley Shares Comical Take On The Highwomen's 'Redesigning Women'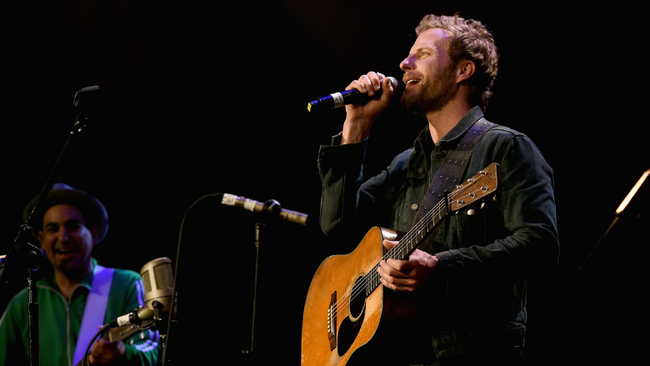 Gotta love Dierks Bentley for this one.
The country star decided to take a comical and unique approach for his remake of The Highwomen's new single, "Redesigning Women." In a video recently posted, Bentley's seen reading the lyrics to the all-female supergroup's new debut song.
In true Dierks Bentley fashion, he goes all out for the part. The "Burning Man" singer sits in a large leather chair in what seems to be a library. He rocks a button-down shirt with a blazer, completed by a pair of rimmed glasses and a pipe in his mouth. Classic.
The clip, created in a light-hearted manner, also shares an important message. The fact that Bentley is reading each word one by one forces listeners to pay close attention to the actual meaning behind the song.
The Highwomen includes country super star, Maren Morris, Natalie Hemby, Brandi Carlile, and Amanda Shires. Talk about a girl-power packed group. In the past, Bentley has recorded duets with two of the four women from the group. Back in 2016 Morris and Bentley dropped their duet, "I'll Be The Moon" and more recently, Carlile joined him for "Travelin' Light" off his latest studio album, The Mountain.
There's nothing but love here between The Highwomen and Bentley. In a tweet shared on Tuesday (July 23), the group wrote, "Our friend Dierks Bentley's interpretation of our song 'Redesigning Women' is something special. We love you Dierks! Watch his full dramatic reading here..."
The Highwomen's self-titled debut album is set to be released on September 6. Stay tuned.